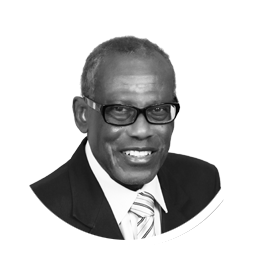 Managing partner
Jamaica
Experience
Mr. Lewis started his auditing and accounting career in Jamaica in 1957 but later migrated to England to hone his skills, While in England he worked with two accounting firms, John R.Korn & Company and Fisher Conway Fenton & Company. After spending ten (10) years in England, he returned to Jamaica where he worked for two and a half (2½) years at Peat Marwick Mitchell (now KPMG Peat Marwick). He came to MRGT (formerly Mair, Russell & Partners) in 1974 and was promoted to partner in the same year. Since 1977 Mr. Lewis has been the Senior Partner of MRGT. Over the years he has been the engagement partner in charge of the audits of small, medium and large entities in several industries including retail, hotel, statutory bodies, legal and manufacturing.
Memberships
Mr. Lewis is a Fellow of both the Institute of Chartered Accountants of Jamaica (ICAJ) and the Association of Certified Chartered Accountants (ACCA). He is also a member of the Centre for International Legal Studies (CILS) and the American Management Association International (AMAI).
Mr. Lewis is a former President of the Institute of Chartered Accountants of Jamaica (ICAJ) and served as Chairman of a number of Committees of the ICAJ, including Accounting Standards, Auditing Standards and Taxation Committees as well as the Joint Taxation Committee of the ICAJ and the Bar Association.
He was also the former chairman of the Investigation Committee of ICAJ and was a member of the Public Accountancy Board of Jamaica (PAB) and served as Vice-President as well as Chairman of its Investigating Committee.
He served on the Government of Jamaica's Taxation Reform and Taxation Reform Succession Committees, as well as the General Consumption Tax Committee. In April 2004, the Governor General of Jamaica appointed him chairman of the Parliament Integrity of Members Commission a capacity he served in until 2009.
Mr. Lewis has also served on two occasions for the Jamaican Government, as chairman of Bus Fares Review Committee and sole commissioner for Government of Jamaica Commission of Enquiry into Flour and Bread Prices.
Mr. Lewis was awarded the Order of Distinction, Commander Rank, in 2006 by the Government of Jamaica.
He has also been recognised by several organisations for his distinguished service to the accountancy profession and received the Distinguished Member Award from ICAJ as well as Rotary Club of Kingston Distinguished A. Wesley Powell Vocational Award in 2007.
Mr. Lewis is an avid sports fan and is a member of Kingston Cricket Club and Melbourne Cricket Club. He is currently a member of the Kiwanis Club of North St. Andrew Jamaica.